Promotional pens are an excellent marketing tool for both emerging and established businesses. Why? An average person loses nearly 400 pens in their lifetime. Therefore, giving someone a promotional pen can be a game-changer. Whenever a potential customer needs to jot down a number or take notes, a promotional pen can leave a lasting impression on them. Here are five reasons why promotional pens are the easiest way to keep your brand in the hands of customers.
  1. Easy, Light, and Cheap Pens are an affordable promotional item that a company can offer to potential customers. They cost pennies instead of dollars, and you can turn them around quickly, even if a big event is on the horizon. You can also include them in any packet you send to your clients or customers, along with paperwork or catalogues. Engrave your logo on a promotional pen or two when shipping anything or selling something. Promotional pens are an excellent marketing product to get out to your clients because they are inexpensive and easy to obtain, and you can handle as many as you want without going over budget.
  2. Remains High in Demand People lose or toss out 1.6 billion pens annually in Australia. Still, there is no slowing down in how many pens people might need or use. In legal documents or government bureaucracy, a pen on paper gets more significant than digital signatures or photocopies, and sometimes, an actual signature is official. Promotional pens remain in high demand because everyone appreciates them when they get them for free.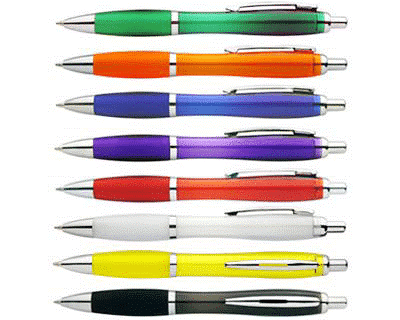 3. Endless Options or Choices for Consideration Businesses can customize promotional pens according to their business model. If your business focuses on fixing or correcting problems, make a series of pens that people will associate with not making mistakes. If you own a business associated with the stock exchange or high-end financial investing, create high-quality executive promotional pens. Giving potential customers high-end pens will keep them associated with you and your business forever.
  4. It is a Branding Tool That Passes Around Promotional pens are not something that stays in one place for a long time. They move from one place to another, especially in doctor's offices. Patients sign documents, write prescriptions, and use promotional pens for several other related activities. Every time new users touch your promotional pen, they know about your brand and what you are offering.
 5 .Natural Promotion That No One Can Reject Promotional pens are a natural promotion that no one can reject. Flyers and brochures might end up in the trash, but even a pen that doesn't work might end up living in a drawer for several years, keeping your brand in front of customers constantly.
Final Words Promotional pens can win customers over to your brand. When your pen allows people to complete their task, they connect your brand name with their achievements. There are different types of promotional pens, such as plastic pens and metal pens. A company can engrave their logo on the promotional pens, making them unique to their brand. By giving promotional pens, a company can increase brand awareness and customer loyalty.
Terms & Conditions apply. Not valid with other offers.
Promotional
Pens Australia
Local Staff, Stock, Printing, Engraving & Service
All pen prices are inclusive of setup, standard freight & GST
Have question or enquiry? We're here to help.