One of the most common questions our team at About Pens® and Adept Promotionals® get asked is: "How is my logo or brand applied to a promotional item?"
In the promotional products industry, we use the term "decoration method" to refer to the ways that your corporate brand, logo or advertising message can be custom printed onto giveaway items like pens, USBs, stress balls or bags. 
These items can usually be decorated in more than one way.  Each method has its advantages and drawbacks and can produce different results when applied to different products.  Below is our guide to the most frequently used decoration methods in the promotional products industry.  We hope this will be useful for you.  
Pad Printing
Commonly used on: plastic & metal pens, notebooks, stress shapes, keyrings, rulers and USB's.
Pad printing is a printing process that can transfer a 2D image that is often a logo and other text onto a 3D object. This is accomplished using an indirect printing process that involves an image being transferred from the etched plate via a silicone pad onto a substrate.  The results are a sharp print; however, only solid colours without gradients or fades can be printed.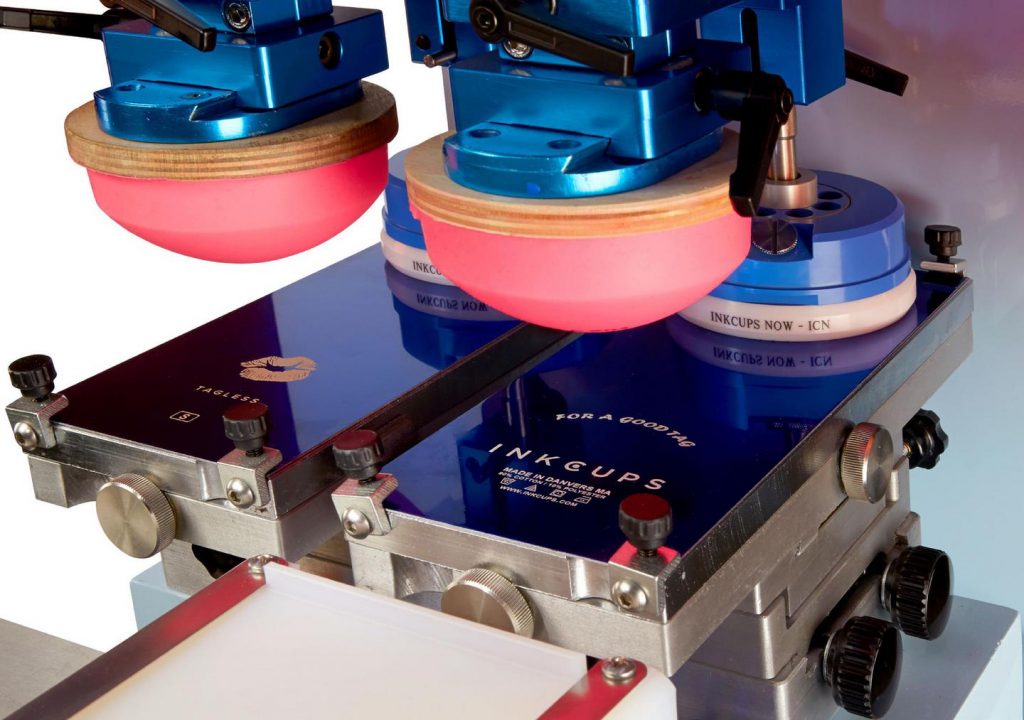 Laser Engraving
Commonly used on: metal pens, keyrings, glasses, flasks, travel mugs, clocks, watches and USBs.
Laser Engraving is a Subtractive Manufacturing method, that uses a laser beam instead of inks or tools, to etch a design onto the surface of an object.  Laser engraving can be used on almost any kind of metal or glass surfaces.  Providing a sophisticated and subtle finish, this method is frequently used on premium metal pens, keyrings and small objects like jewellery.  Frequently, decoration on premium pen brands like Parker, Cross, Mont Blanc and Sheaffer fountain pens are done via engraving instead of pad printing or digital printing.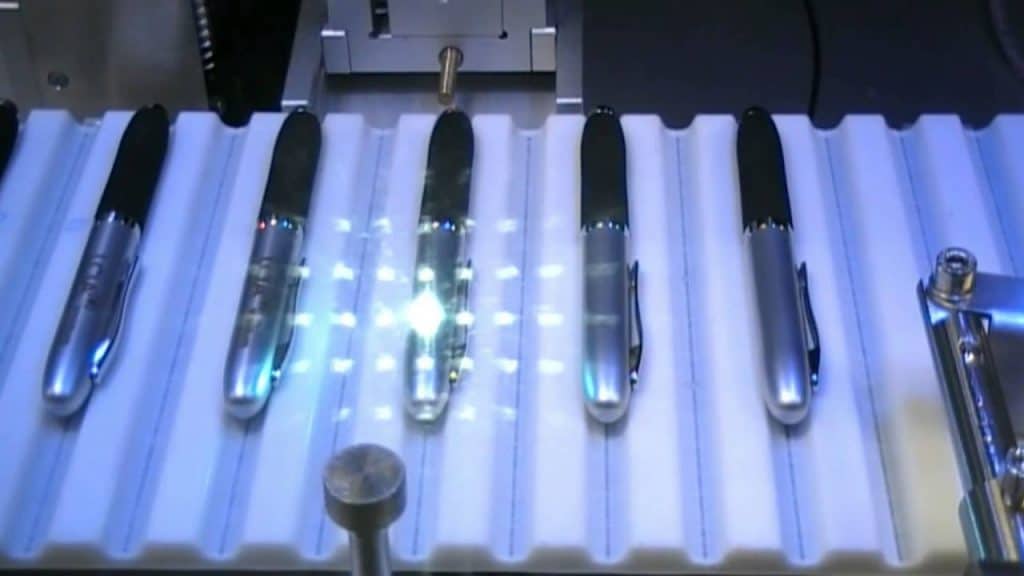 Full Colour Digital Printing
Commonly used on: pens, USB's, bags, confectionery, health and lifestyle products, mouse pads, keyrings, and drinkware.
Direct Digital Printing is a more modern technology which where the artwork is printed directly onto the surface of products without passing it through image setting and plate making steps.  It involves using specialist inkjet printers, with the ink immediately adhering to it.  Direct digital prints allows for the flexibility to print on areas of any size and with any colour (except round surfaces), including fades and gradients, producing vibrant results.  
Screen Printing
Commonly used on: Bags, Apparel, Lanyards, Umbrellas, T-shirts and hats.
Screen printing first appeared in China during the era of Song Dynasty Art (960-1279), and made its way to Europe in the 18th century. However, it was not until silk mesh was more available for trade in the 19th century that screen printing began to pick up popularity.
Today, screen printing remains one of the most commonly used decorative methods due to its versatility for printing on a large variety of medium.  To do so, a frame is fitted around the item with a screen and stencil overlay. From there, ink is passed through to brand the surface and then dried by heat.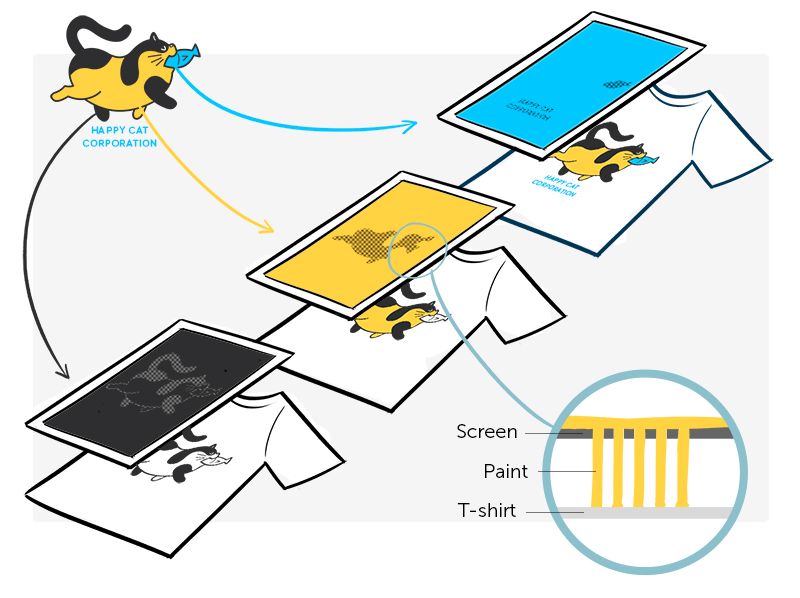 Sublimation
Commonly used on: stubby coolers, bags, apparel, hats and flags.
In sublimation printing, unique sublimation dyes are transferred to sheets of "transfer" paper via liquid gel ink and then transferred to another machine which heat-presses the transfer paper image into the material.
It is suited to different sized areas and artwork with gradient colours, digital images and repeat print patterns, making it similar in terms of versatility in printing to screen printing across a variety of mediums including fabric.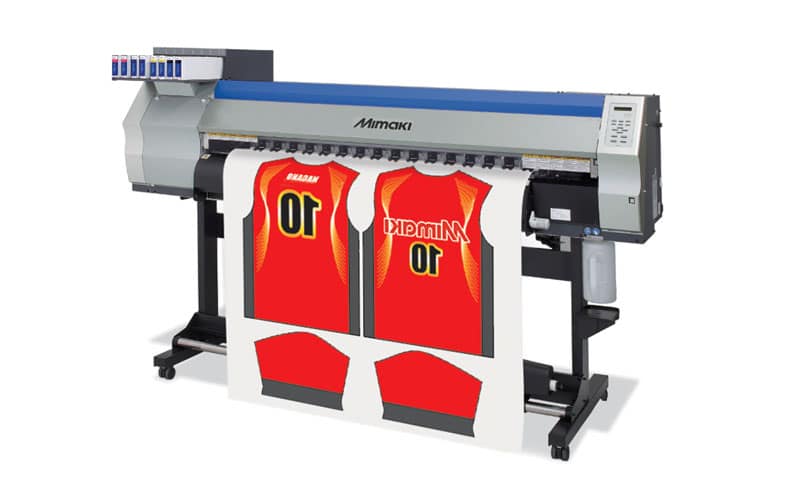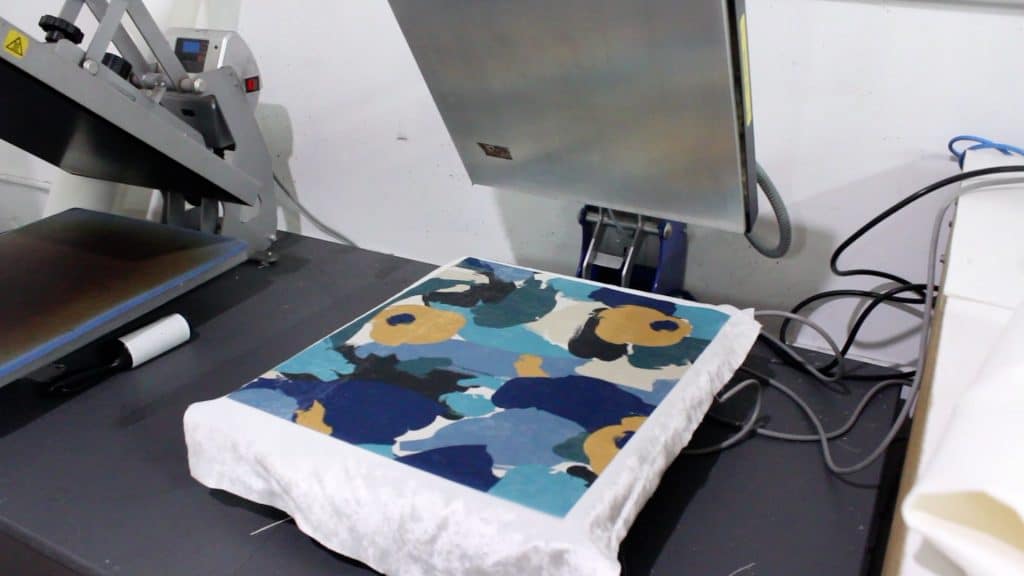 Embroidery
Commonly Used on: Hats, Apparel and Bags.
Embroidery uses a sewing machine to stitch a design, brand directly onto a fabric surface.  It provides a premium look and is long-lasting but is limited to solid colours without gradient or shading.  Our embroidery service can apply your logo to Workwear, Corporate wear, Team uniforms, Caps etc.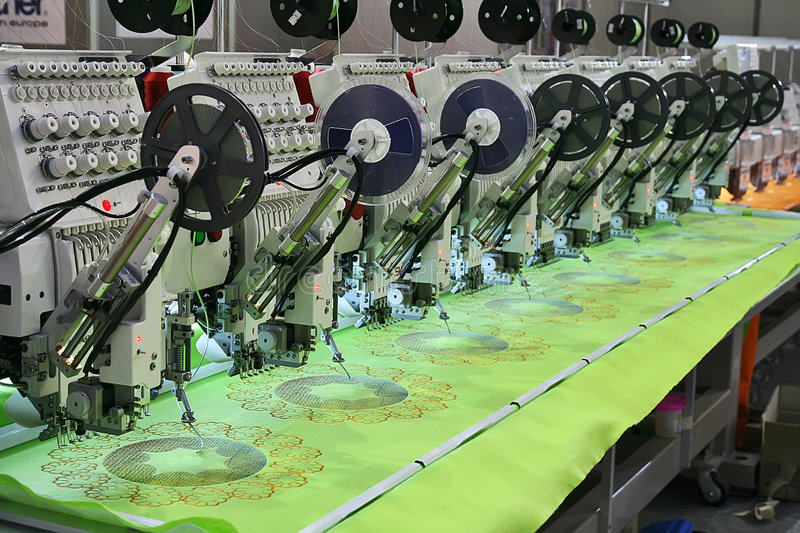 Wrap Printing
Commonly used on: pens (large logo), drink bottle, travel mugs, coffee mugs and lighters.
Similar to pad printing, wrap printing can only print solid colours.  However, it can be used to print a larger area, including with wider and rounder surfaces such as a drink bottle or mug.  Wrap printing is previously called rotary printing.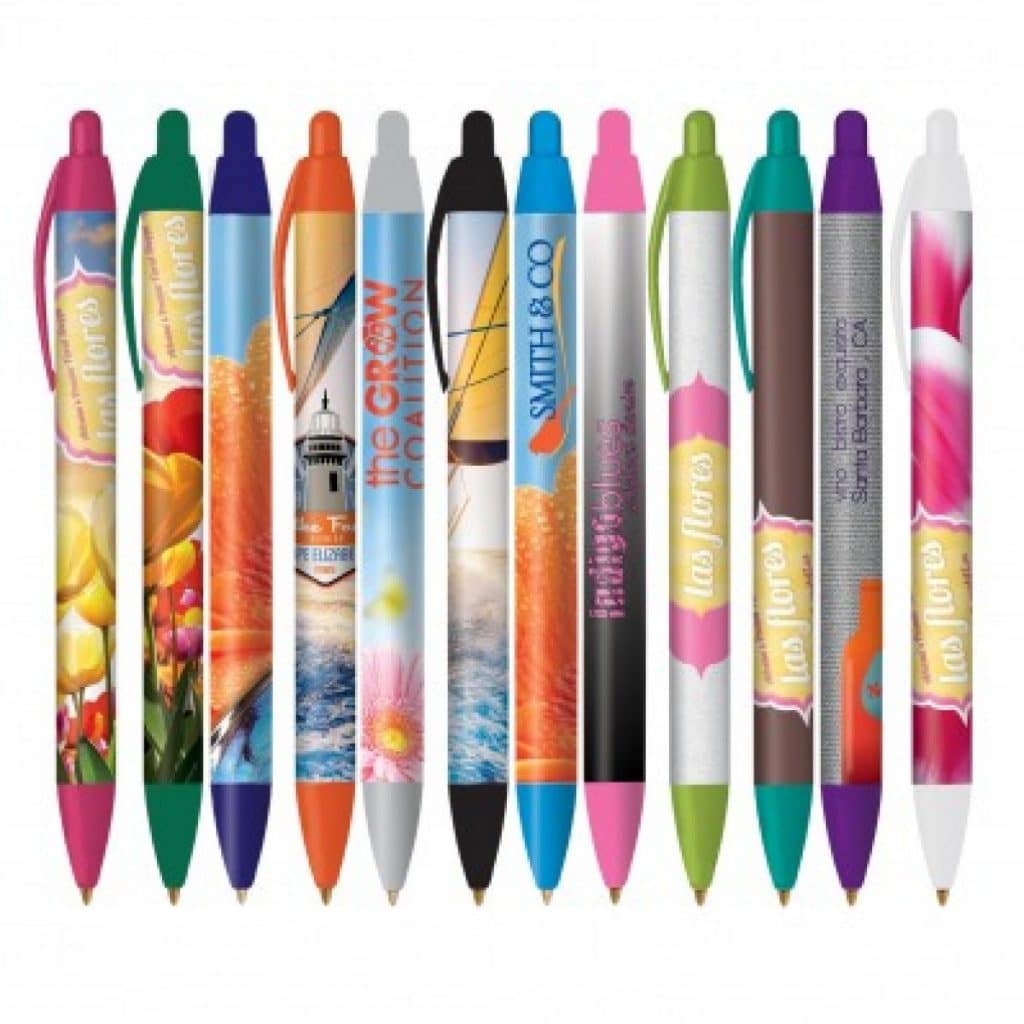 Let About Pen® & Adept Promotionals® help market your business
Corporate branding, not just advertising, is very important for all businesses today.  It differentiates your company from competitors and builds awareness, personalisation and hopefully sales and repeat sales with prospects and clients.  
To have a successful brand, your target audience must see it, recognise it and recall it. The placement of your name or logo on a promotional item is a great way to raise brand awareness and can be included in almost any type of marketing item.
That's where our experienced team of Australian staff can help. 
Established since 1985, our team of specialists can help promote your brand. Whether you want to have a logo custom printed on pens, or an advertising message and branding personalised on other promotional products, we will provide friendly and professional service with a fast turnaround.  Don't let poor artwork wreck your print job
Contact us today to learn more about how we can promote your brand.